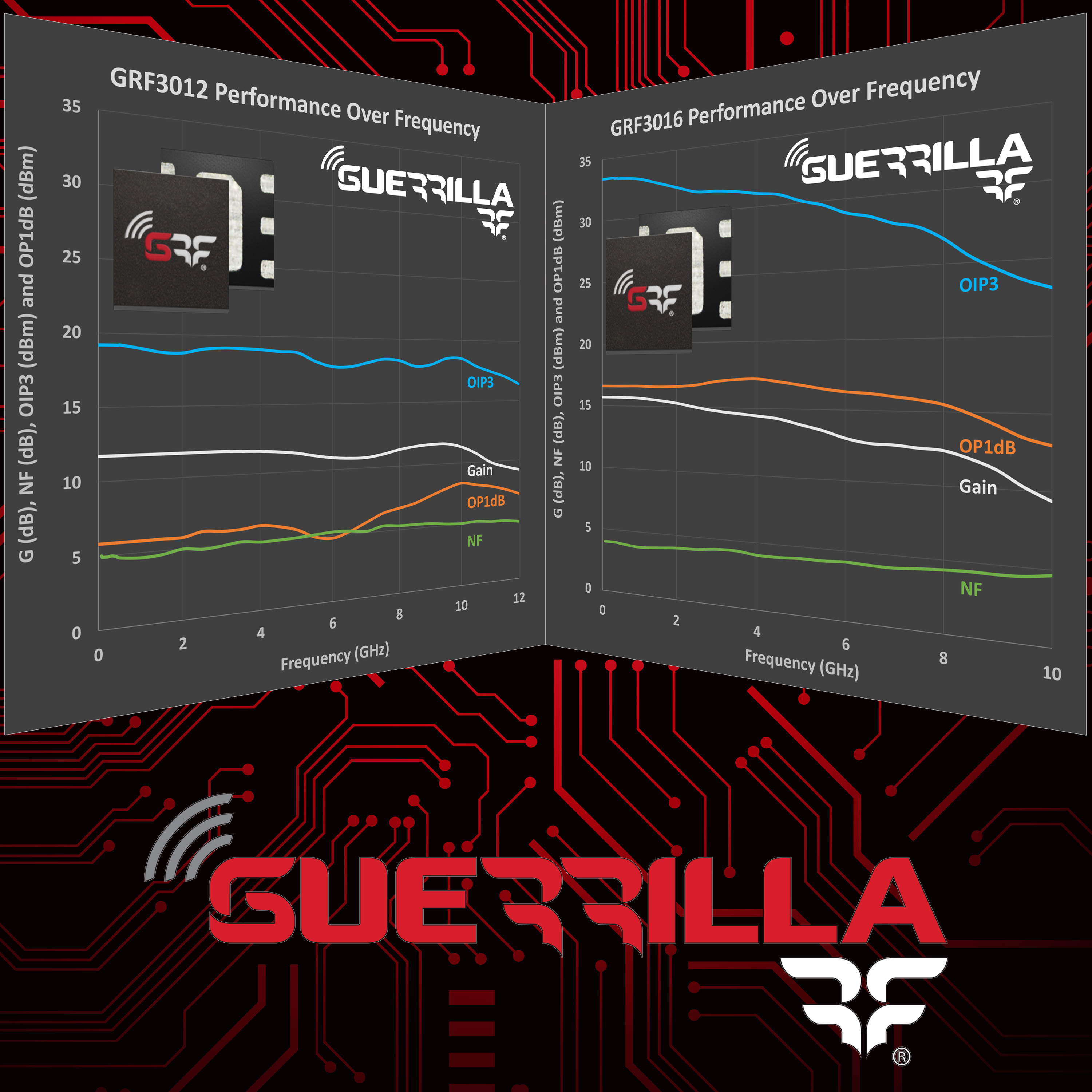 Each device covers multiple octaves, with frequency ranges extending from near-DC to up to 12GHz, and overall coverage extending across the HF, VHF, UHF, L, S, C and X bands.
When operating at 5GHz, the GRF3012 draws 22mA of current while delivering 11dB of Gain, 18dBm of OIP3 linearity, a compression level of 5dBm, and a Noise Figure of 5dB.
Its sister part, the GRF3016, provides enhanced linearity and compression performance in exchange for an increased bias level of 70mA.
At its mid-band point of 5GHz, the GRF3016 provides 13.5dB of Gain, 30dBm of OIP3 linearity, 16.5dBm of OP1dB compression, and a low Noise Figure of only 4.2dB. Both components come in pin-compatible 1.5mm x 1.5mm, 6-pin DFN packages.
Samples and evaluation boards are available now for the GRF3012 and GRF3016. Prices start at $1.13 (10,000-up, EXW USA).
Visit: www.guerrilla-rf.com/3012 and www.guerrilla-rf.com/3016 for additional details.