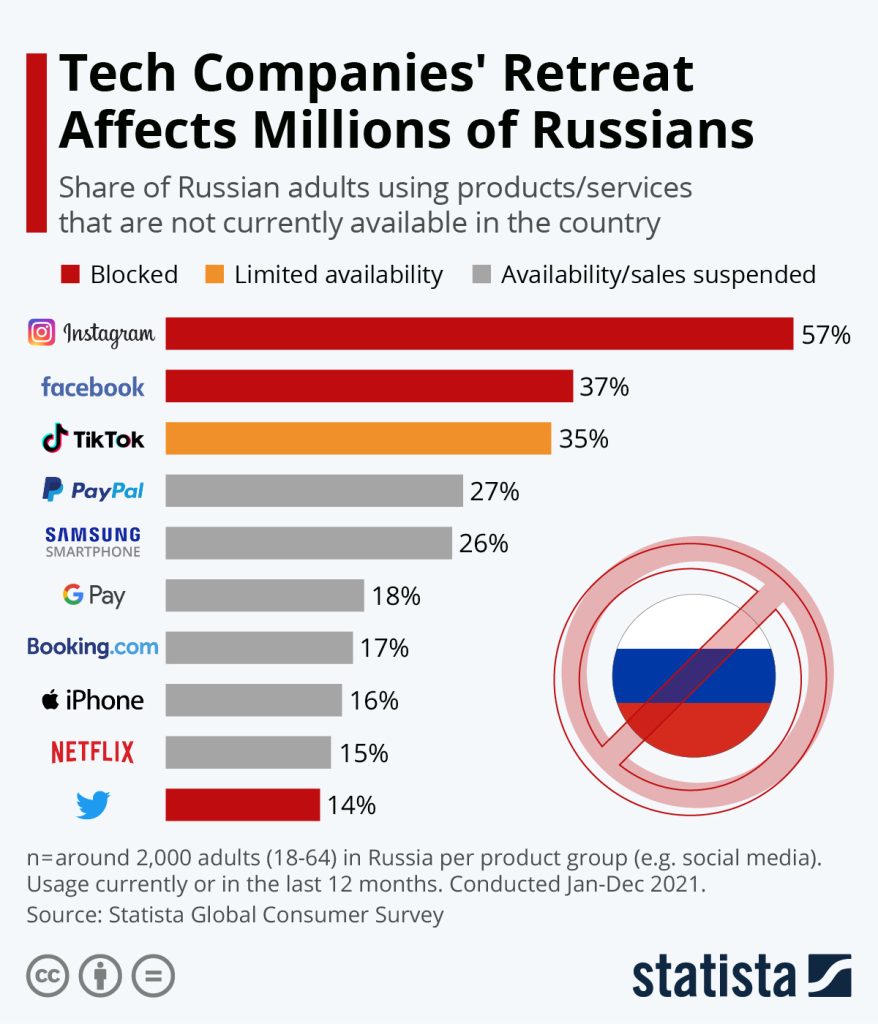 According to the Statista Global Consumer Survey,  57% of Russians say they regularly use Instagram which is blocked by the Kremlin.
For Facebook the number is 37% and, for  Twitter, 14%.
Samsung and Apple  have stopped smartphone sales in Russia.
PayPal and Netflix can also no longer be used by citizens of the Russian Federation.
According to a list from the Yale School of Management, 300 companies have already announced their withdrawal from the Russian market, including Coca Cola, McDonalds and Nike.