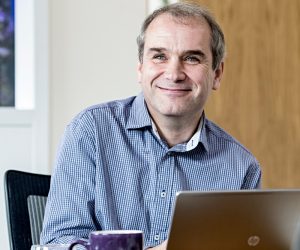 He has kindly supported EW BrightSparks since 2018 and we are delighted to have him on board once again as we resume – after one pandemic-paused year – highlighting the achievements of young engineers in the UK.
"It can be hard to really understand what a particular career choice will be like in reality," Graham told us, "but EW BrightSparks does a brilliant job of showing people just how interesting, rewarding and challenging electronics can be. I am sure that it is playing a major role in attracting people to the industry."

"I have met many BrightSparks over the years of being a judge and every one has been an inspirational role model."
Enter for EW BrightSparks 2022 at www.electronicsweekly.com/brightsparks
The EW BrightSparks programme is run in partnership with RS Components each year, and we are once again looking for the young engineers who are already making a difference in the first years of their working life, or who are still studying but are showing the promise to become the people behind big future innovations in electronics.
So, stay tuned for the announcement of the final cohort, the Class of 2022. And thank you again to everyone who has entered so far!
Awards Day
The Awards Day will take place at the IET in Savoy Place, London on Friday 17 June, and we will be covering the event fully both in print and online, including subsequent individual profiles of all the BrightSparks of 2022.
Read more about EW BrightSparks at www.electronicsweekly.com/brightsparks
See also: Sondrel looking for Systems Architects